FOR SALE

HOTEL OF 30 ROOMS

Ikoyi, Lagos, Lagos, Nigeria

Added 5 years ago
₦2,500,000,000
/ One-time
RefCode WG7787
HOTEL / GUEST HOUSE
Save
10 Photos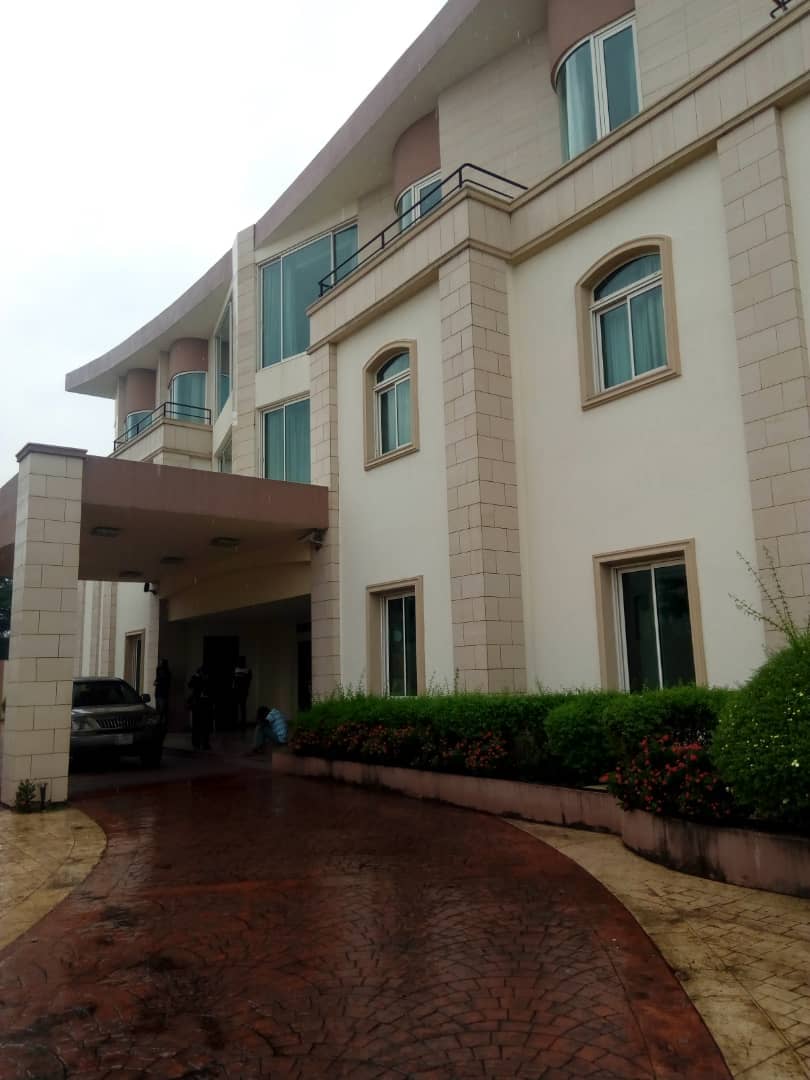 ---
Property Features / Amenities
30 bedroom(s)
30 bathroom(s)
30 toilet(s)
Newly built property
Air Conditioning
All Room Ensuit
Balcony
Bath Tub
Big Compound
Bore-Hole
Constant Power Supply
Cooker
Courtyard
Electric Gate
Fence
Garden
Gate / Security House
General Conference Hall
General Internet Supply
General Receptionist
Generator
Generator House
Gym
Heat Extractor
Intercom
Interlocking Pavement
Jacuzzi
Kitchen Cabinets
Kitchen Shelfs
Microwave
Parking Space
POP Ceiling
PVC Ceiling
Security Doors
Shower
Swimming Pool
Wardrobe
Washing Machine
Property Description
HOTEL OF 30 ROOMS
The 30 rooms Hotel newly completed and furnished with modern equipments is at Osborne phase 1,Ikoyi, Lagos.
F A C I L I T I E S .
(1) Standard Swimming pool
(2) Good location in a serenity environment.
(3) wide car park space.
(4) Newly Installed Industrial power gen.
(5) Newly Installed Industrial washing machine.
(6) Four nos Elevator lifts .
(7) Fully equipped gim house, Kitchen and Cold Room.
(8) All Rooms fully equipped.
(9) Sizeable Conference Hall
(10) Six Rooms staff quarter etc.
Title: Federal CofO
Available Title / Documents
Certificate of occupancy