Own Your Own Land In Ibeju-Lekki
FOR SALE

Own Your Own Land In Ibeju-Lekki

Ibeju Lekki, Lagos, Lagos, Nigeria

Added 4 years ago
₦2,500,000
/ One-time
RefCode UY5386
LAND
Save
2 Photos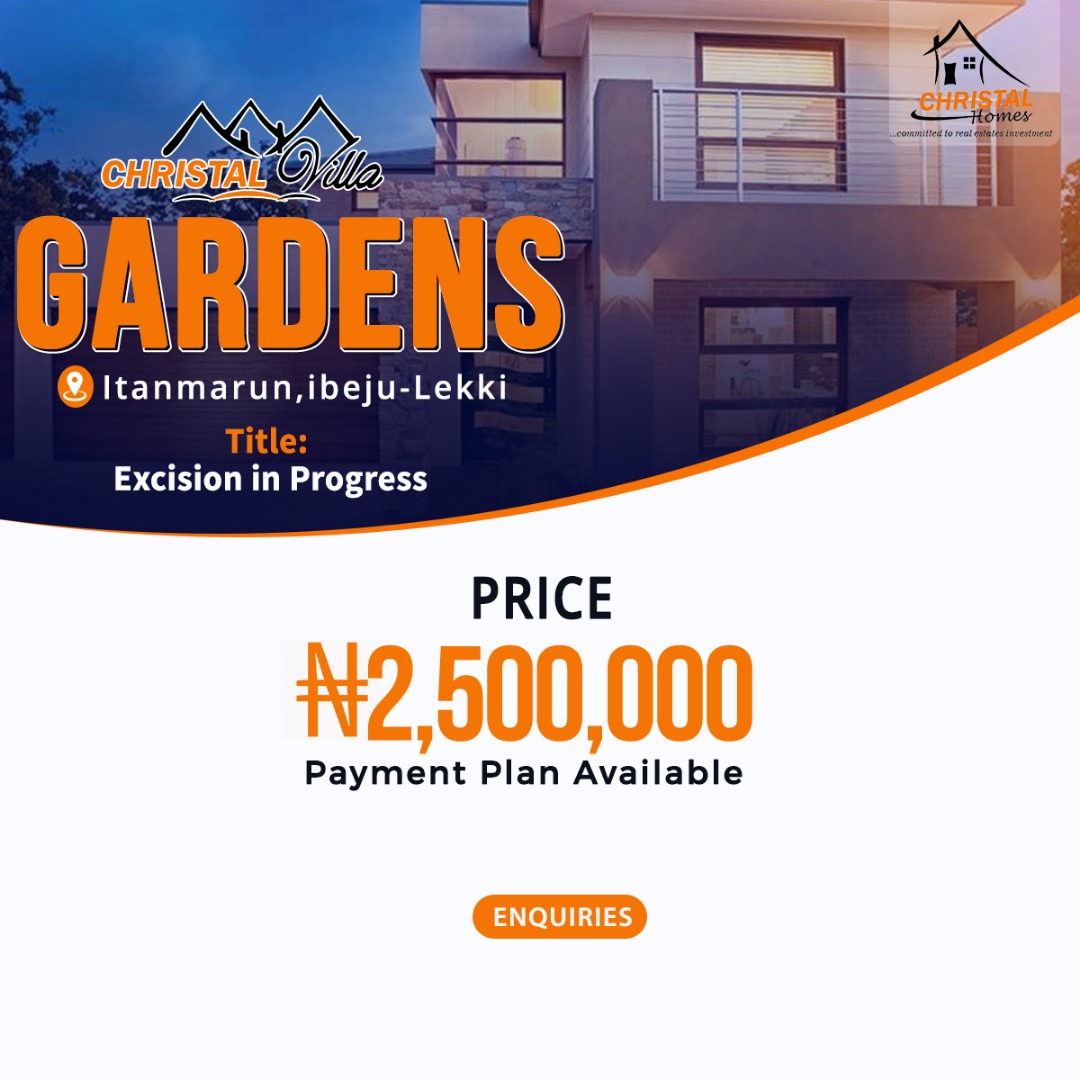 ---
Property Features / Amenities
Built in 2019
General Security
Security
Property Description
CHRISTAL VILLA GARDEN ITAMARUN

Dear distinguished Investors,
SECURE YOUR FUTURE THROUGH REAL ESTATE INVESTMENT

One of the surest way to secure the future in this 21st century is by Investing in Real Estate.
Real Estate is Landed Property and everything fixed on it. Acquiring a Property can be for personal use, rental or a piece of investment.
Owning a Property is not as difficult as it was in our Father's time anymore. It just takes DELIBERATE and CONSISTENT steps.
By investing in one of our prestigious Estate, CHRISTAL VILLA GARDEN ITAMARUN.
NEIGHBORHOOD'S
Dangote Refinery
Free Trade Zone
Power Oil Company
Lacampigne Tropicana resort
Deap Sea Port.
Available Title / Documents
Excision in Progress