FOR SALE

34 Rooms Hotel

Summit Road, Asaba, Delta, Nigeria

Added 4 years ago
₦150,000,000
(Negotiable)
RefCode UG2669
HOTEL / GUEST HOUSE
Save
5 Photos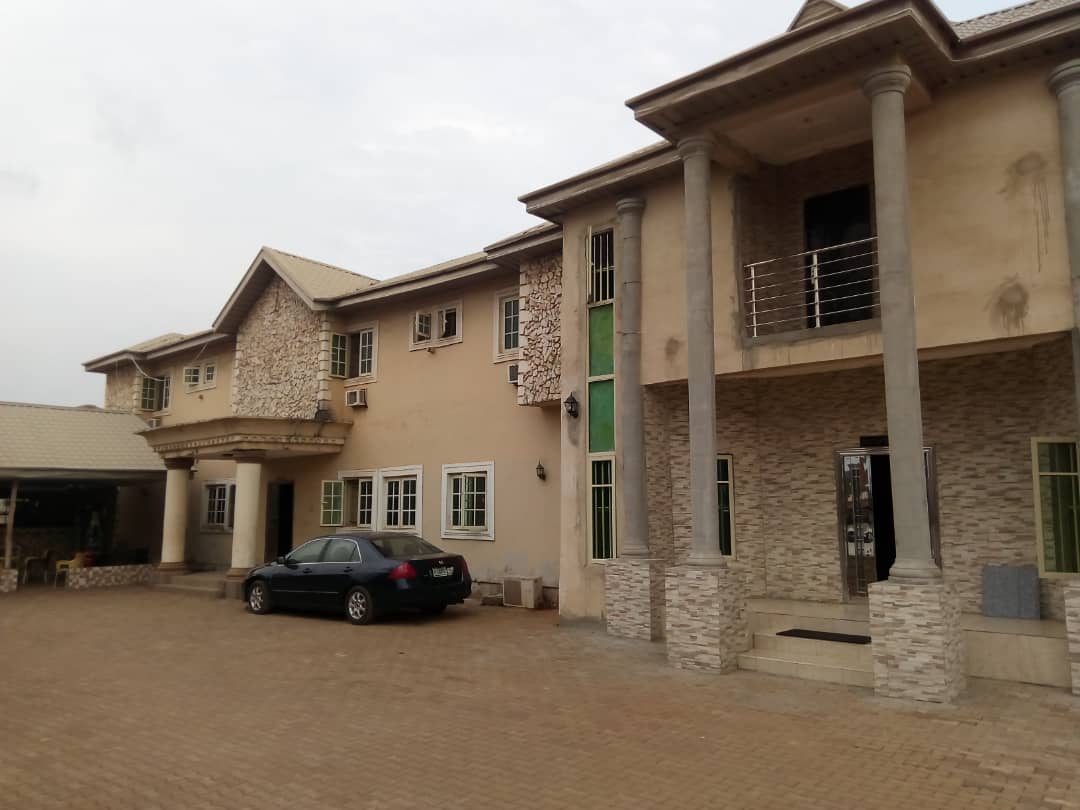 ---
Property Features / Amenities
34 bedroom(s)
35 bathroom(s)
36 toilet(s)
Air Conditioning
All Room Ensuit
Balcony
Bath Tub
Big Compound
Bore-Hole
City View
Constant Power Supply
Cooker
Courtyard
Electric Fence
Electric Gate
Fence
Garage
Garden
Gate / Security House
General Conference Hall
General Receptionist
Generator House
Gym
Heat Extractor
Intercom
Interlocking Pavement
Jacuzzi
Kitchen Cabinets
Kitchen Shelfs
Parking Space
POP Ceiling
Security Doors
Shower
Swimming Pool
Wardrobe
Washing Machine
Property Description
Hotel is made up of;
(i) 34 rooms,
(ii)Swimming pool,

(III) it has 2 halls, one can take 300 seating capacity, why the other can take 100 seating capacity.

(iv)It has well equipped gym room for fitness.

(v) It's has Bar and laurge

(vi) it has 2 standby generator and 1 Transformer.

(vii) it also has separate 100/100 that has not be built on.

The hotel land is measuring 100/200.
Available Title / Documents
Certificate of occupancy