5 Bedroom Duplex Uncompleted
FOR SALE

5 Bedroom Duplex Uncompleted

Sapele Road, Benin City, Edo, Nigeria

Added 4 years ago
₦36,000,000
(Negotiable)
RefCode TP0416
DUPLEX
Save
10 Photos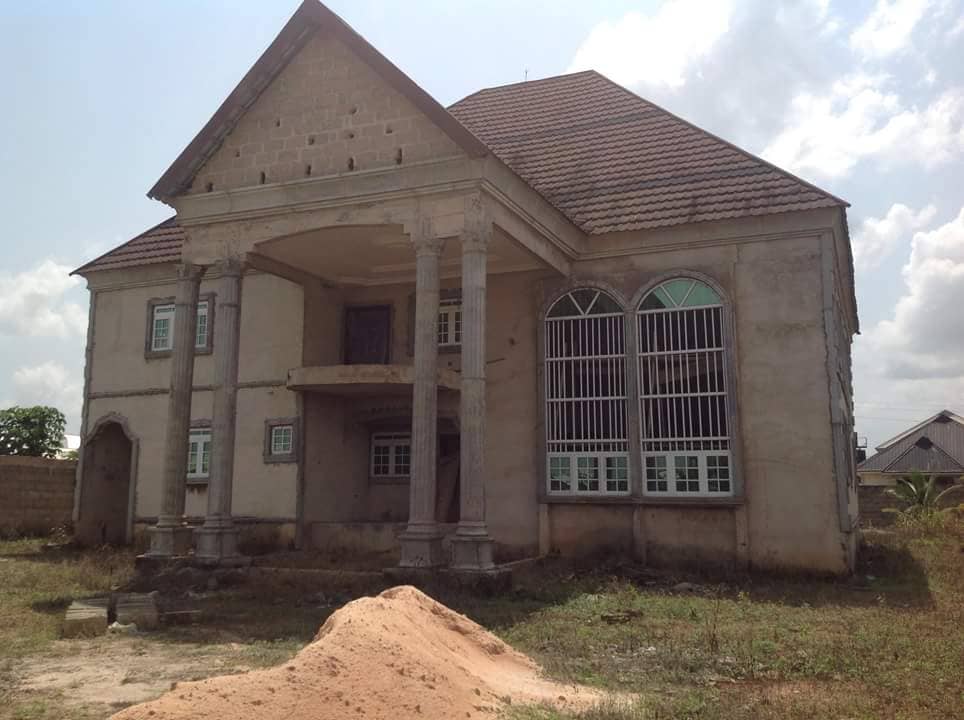 ---
Property Features / Amenities
5 bedroom(s)
6 bathroom(s)
6 toilet(s)
Newly built property
All Room Ensuit
Balcony
Big Compound
Bore-Hole
Electric Fence
Fence
Gate / Security House
POP Ceiling
Property Description
5-Bedroom Duplex on a dimension of 100ft by 200ft.

Full Description:

*5-Bedroom Duplex.
*Spacious compound. *2-Large sitting Room, 1-Down & 1-up
*1-Entrance reception with toilet.
*2-Large Family/Masters Living Room, Top floor.
*1-Large Children's Room top floor.
*1-Large visitor's Room Down floor.
*1-Gymnastic Room, Down floor.
*All Rooms Ensuite with Toilet, Bathroom and Wardrobe.
*Large Kitchen with Store.
*Large Dinning Room.
*Laundry room.
*POP ceiling.
*Security House.
*24/7 Electricity supply from BEDC etc.
90% completed.
Things you need to Fix is Tiles, Light, Plumbing Fittings, Screeding, Paint and move in.
Available Title / Documents
Approved survey plan, Approved Building plan and Deed of transfer