Edgeville Estate, Promo Price.
FOR SALE

Edgeville Estate, Promo Price.

Lekki, Lagos, Lagos, Nigeria

Added 5 years ago
₦3,040,000
/ One-time
RefCode HU8383
LAND
Save
1 Photos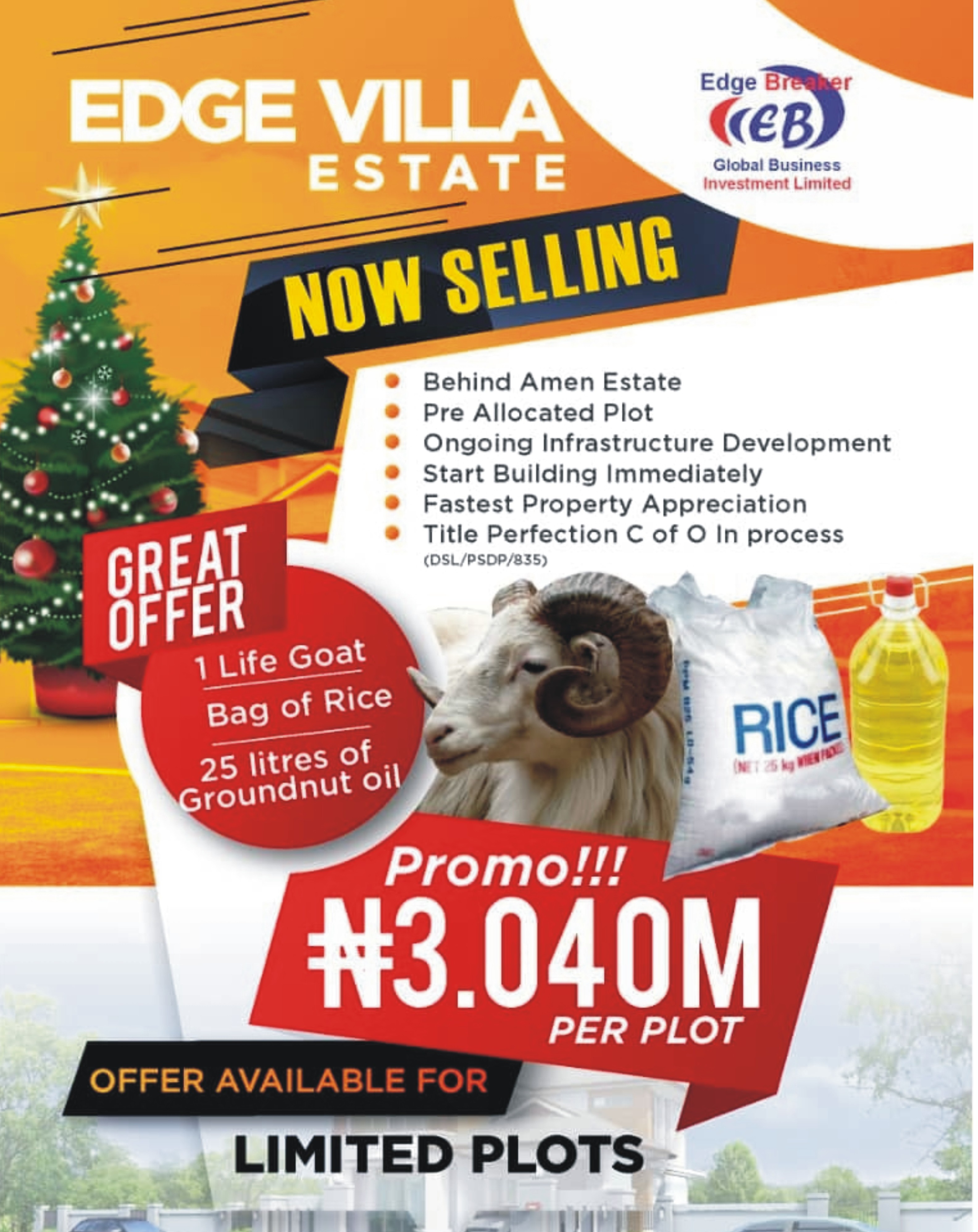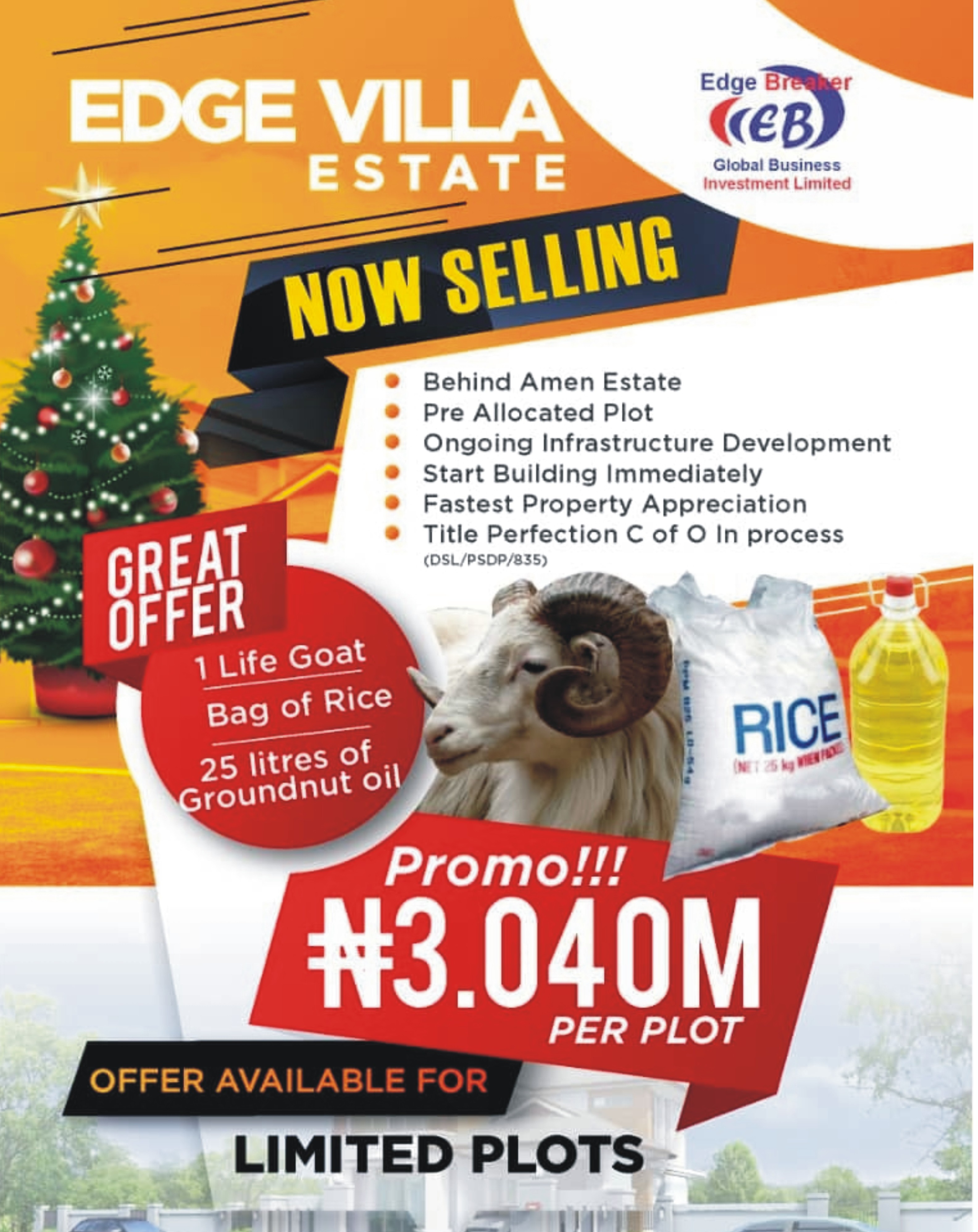 ---
Property Features / Amenities
Big Compound
Constant Power Supply
Gate / Security House
Ocean View
Property Description
Ember Promo on EdgeVilla Estate is here.....
- It is fenced and gated, 100% dry.
Location: Kaiyetoro, Behind Amen Estate, Eleko, Lagos.
- 3 mins Drive from Lekki-epe Expressway.
Title Perfection: C of O in process (DSL/PSDP/835)
NB: Assessment report of our C of O will be out before December. Once C of O is out Price will triple.
Price:
Normal Price: 3.7m
Promo Price: 3.04m
Incentive:
- Bag of Rice
- 25 litres of Groundnut oil
- 1 Live Goat
Limited Plot is available
Available Title / Documents
C of O