FOR SALE

5 Bedroom Duplex

Okpanam, Asaba, Delta, Nigeria

Added 4 years ago
₦120,000,000
(Negotiable)
RefCode GZ1298
DUPLEX
Save
9 Photos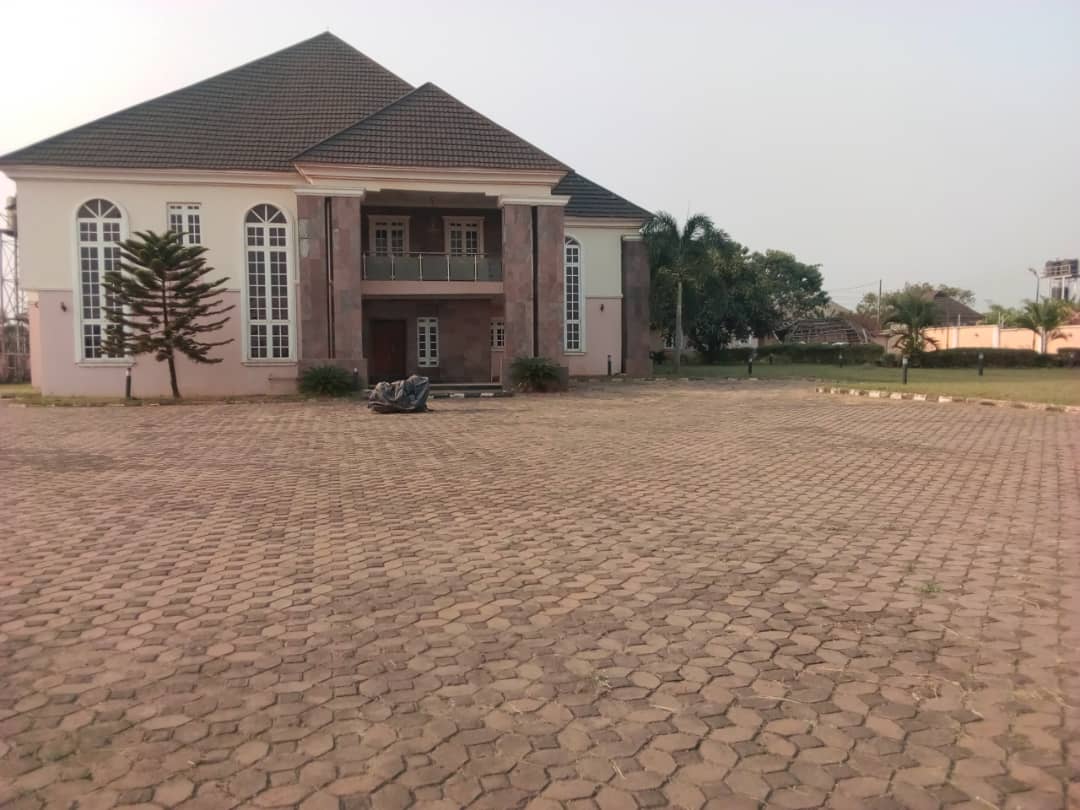 ---
Property Features / Amenities
5 bedroom(s)
6 bathroom(s)
6 toilet(s)
Air Conditioning
All Room Ensuit
Balcony
Bath Tub
Big Compound
Bore-Hole
City View
Electric Fence
Fence
Garden
Gate / Security House
Generator House
Gym
Heat Extractor
Interlocking Pavement
Jacuzzi
Kitchen Cabinets
Kitchen Shelfs
Microwave
Parking Space
POP Ceiling
Shower
Swimming Pool
Wardrobe
Washing Machine
Property Description
5 bedroom mansion, exquisitely built to taste and class, with very large space to do anything, all equipments are foreign and world class...
Features Of This Mansion:
- Built on One Acre of Land
- Has Swimming Pool
- 2 rooms BQ, gate house, bush bar for relaxation.
- 3 Parlours including children parlour
- 3 mini Parlours, visitor's toilet
- Guest room with Jacuzzi
- Jacuzzi in all the bathrooms
- Well kitted/Furnished kitchen, with heat emitter, oven, refrigerator slide, water heater, kitchen store etc
- Very large Master's bedroom with study room, gym room, Modern/classy wardrobe with a large closet, also modern Jacuzzi/bathroom
- Studio room with glass view
- Foreign lighting system
- Green areas for relaxation/play ground
- Nice environment... Etc
Location: After New General hospital, off midwifery road, off Okpanam road, Asaba, Delta State.
Available Title / Documents
Certificate of occupancy