Land In Aviance Park, Odogbawojo, Majoda Epe
FOR SALE

Land In Aviance Park, Odogbawojo, Majoda Epe

Epe, Lagos, Lagos, Nigeria

Added 1 year ago
₦900,000
/ Square Meter
RefCode EC5549
LAND
Save
1 Photos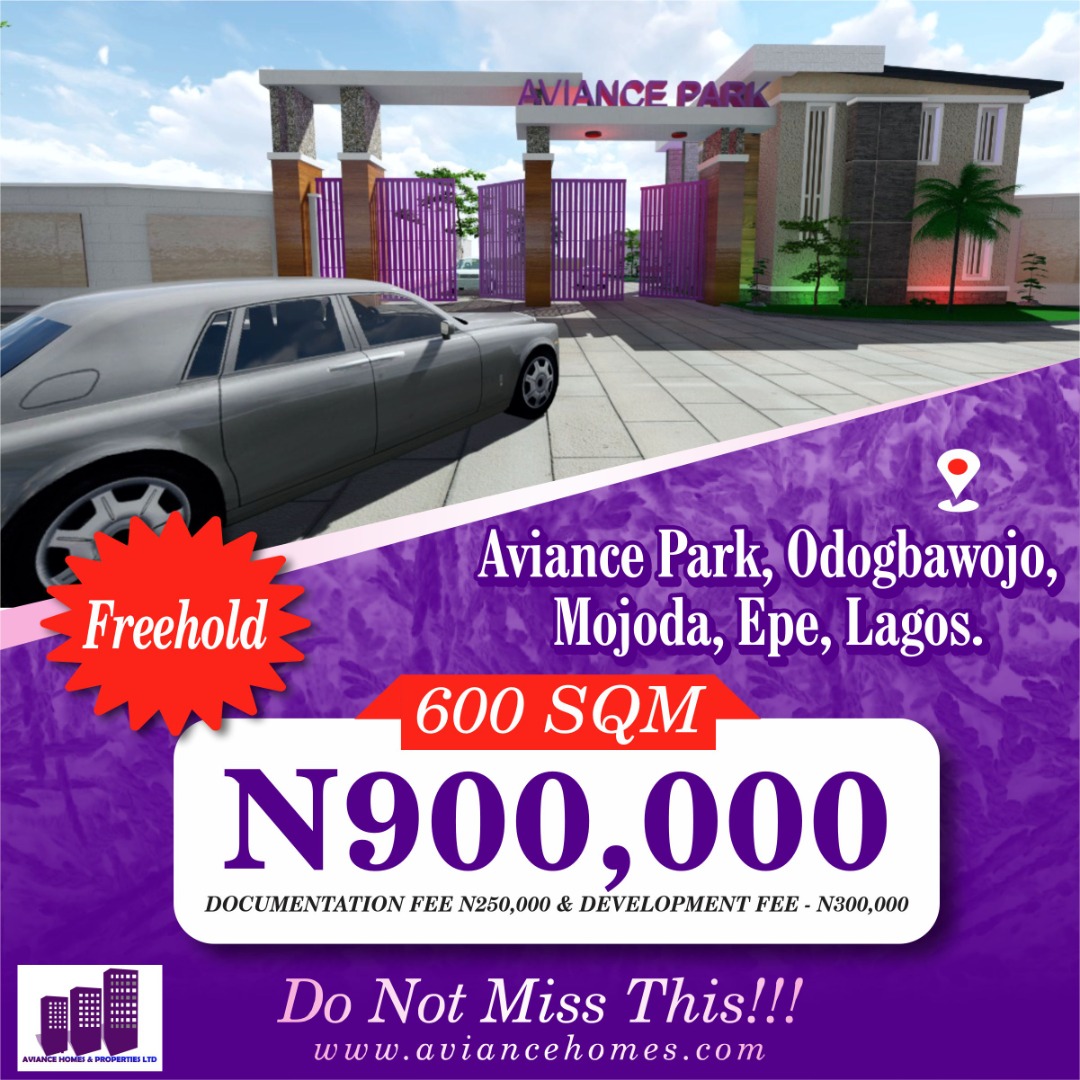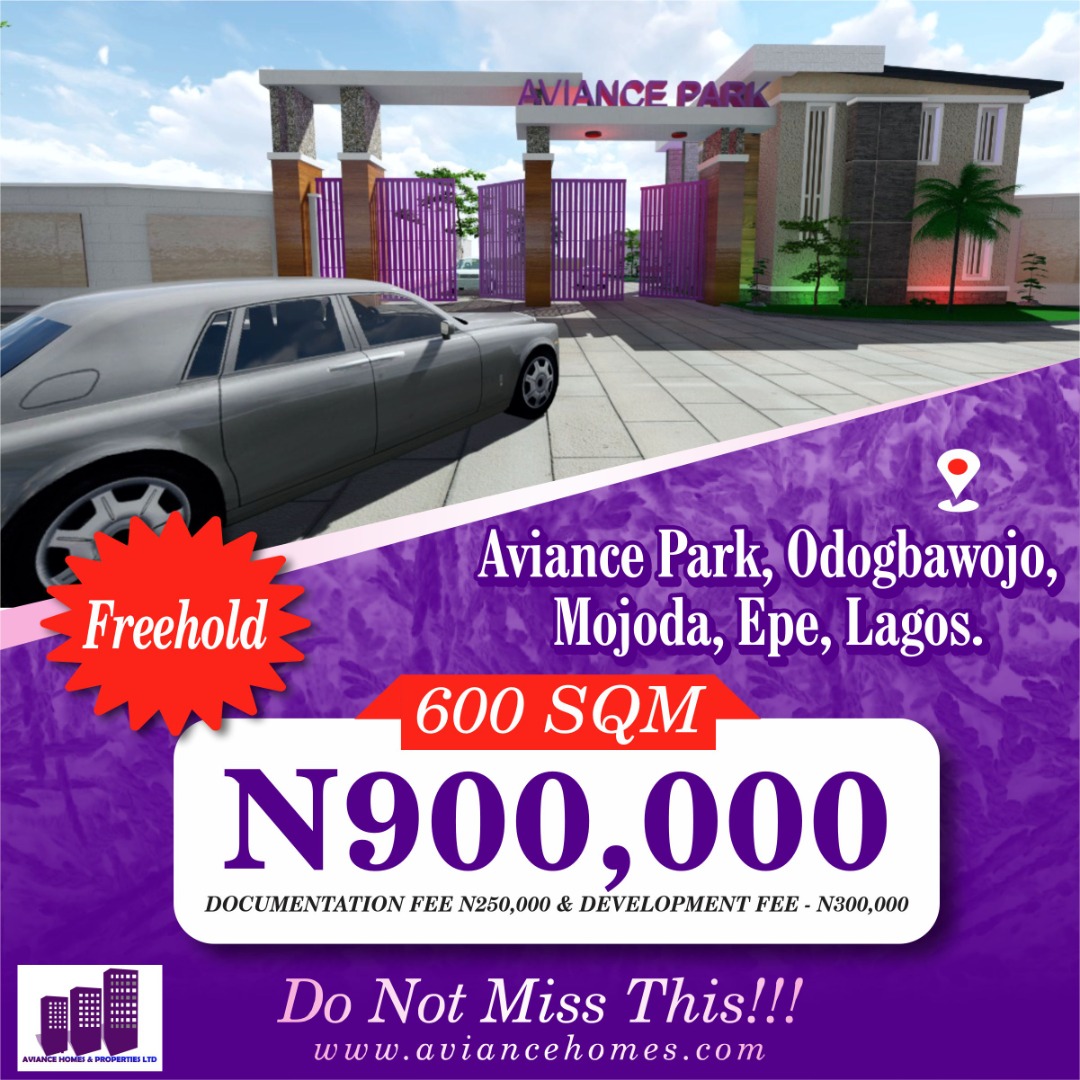 ---
Property Features / Amenities
Property Description
*AVIANCE PARK, ODOGBAWOJO,MAJODA,EPE,LAGOS*
Investing in landed properties in Epe is now a clarion call to investors who want to make create wealth from property investment in Nigeria.
It has been projected that by 2023, Epe will emerge as Lagos industrial hub and mega smart city. Prices of land in Epe are fast appreciating.
We present to you, quality and affordability, all in one; _*AVIANCE PARK, EPE*_
This beautiful estate land is located in Odogbawojo, Majoda area of Epe, Lagos State, Nigeria.
Aviance Park is a dryland with the perfect landscape.
*Amenities to be provided include*:
- Beautiful Gatehouse
- Perimeter Fencing
- Beautiful Estate Layout
- Earth Roads
- Electricity
- Portable Water
- Estate Security
And so on.
*Land Cost* - *N900,000*
*Documentation - N250,000*
*Infrastructural Fee - N300,000*
Total Package N1.45m
Title :Registered Survey and Deed of Assignment.
Flexible Payments Available
No hidden charges, Call us Today!